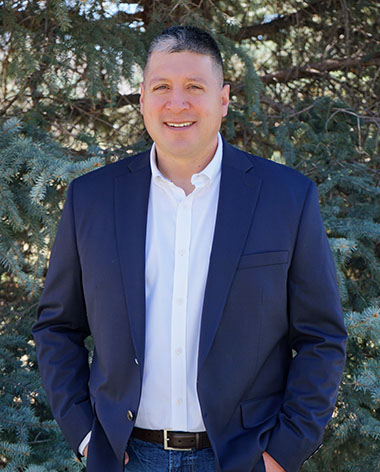 Matt Valdez


Office: 303-867-6909

Cell : 720-646-2033

10303 East Dry Creek Road, Suite 400,
Englewood CO 80112

matt.valdez@onepoint.agency
We at The Valdez Agency use Canopy Connect to check your insurance and get you the best coverage at the best price.

It takes 30 seconds. Scan the QR code below:

Or Click
HERE
MATT VALDEZ AGENCY-ONEPOINT PARTNERS LLC

Hello, my name is Matt Valdez. Currently, I live in the Denver metro area. I was born here but raised in La Junta, a small town in southeastern Colorado. There I had the privilege of establishing many lifelong friendships. Much of my time was spent engaged in athletics which helped to develop my competitive spirit and has driven me in the workplace as well.
One of the most influential aspects of small town life is understanding your neighbors as human beings. This perspective continues to profoundly affect the way I see and treat others and has influenced the way I do business. No matter who you are or where you come from you can expect the utmost care and customer service. I value all businesses, big or small.
I am married, my wife, Jill, is a mental health professional and we have three grown children between us. My daughter, Erika, has her own medical practice in Pueblo Colorado, my stepdaughter, Magdalena, is earning her BS in business management at Metropolitan State University and my stepson, Nathaniel, is pursuing a BS in renewable energy engineering at Stanford University. My small, intimate family is the most valued part of my life.
A business relationship, like any other relationship must be built on trust and communication. My experience goes well beyond the financial realm where I began my career. With over 35 years in business and an MBA, I am more than an insurance agent, I am a business advisor. I believe in building relationships with customers and working to maintain those relationships throughout our time of doing business together.